In V Rising, we'll face a variety of formidable and ancient opponents known as V-Blood Carriers. In order to become the ultimate Vampire Lord, we must defeat them. Some of these bosses, such as Beatrice the Tailor, may appear deceptive at first appearance. This lovely but frightening old lady will grant us the capacity to transform into humans. In this guide, we will show you where to find Beatrice the Tailor location in V Rising.
Beatrice is a level 38 boss and is fairly easy to beat if you have a moderately built DPS. If you're just starting off as a beginner we recommend following our beginner tips for V Rising as well as fighting the lower-level bosses first to build up resources and level yourself up. We have created a manual for all the bosses in V Rising as well as where to find them.
Where to find Beatrice the Tailor in V Rising?
The best way to find Beatrice the Tailor, like most other V-Blood carriers, is to use the Blood Altar to activate blood tracking for her. Simply interact with the Altar to locate this page, then click the "Track Blood" button, and that's all there is to it. Her aroma will surface right away, beckoning you to pursue it. Some players, though, are still having problems finding her. Here's where you can locate her if you're one of them.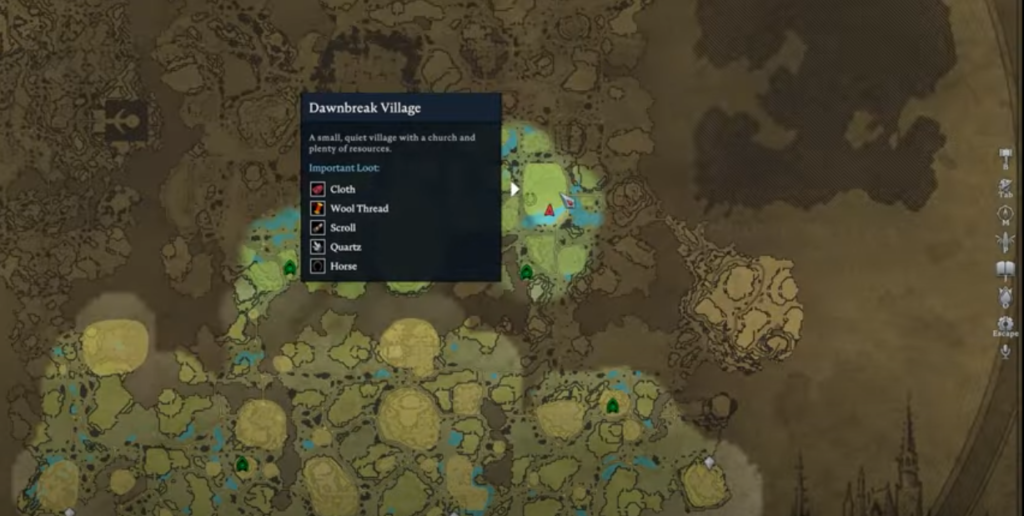 Dawnbreak Village is where Beatrice can be found. It's a little village in the Dunley Farms region's southern borders. It's near the eastern bridge between these two zones if you approach via the Farbane Woods. Because you'll be approaching the village as a vampire, be aware that the guards will attack you right away. Despite the fact that Beatrice is a level 38 boss, she is not going to fight back. Instead, she will flee from you.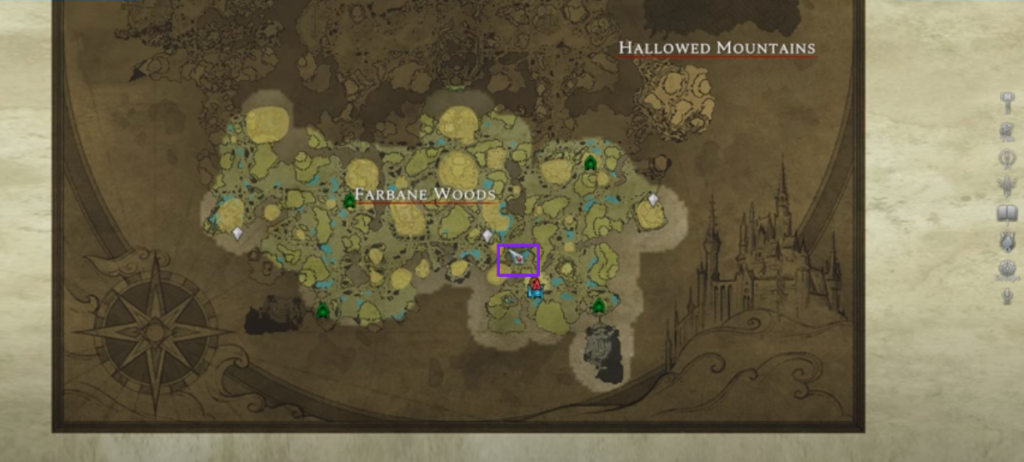 As a result, the only real danger here is from the guards, dogs, and other potential adversaries who will not appreciate you harming an elderly lady. The main approach is to have as much DPS as possible so that you can kill her as quickly as possible.
She will frequently flee from you, maybe alerting more adversaries to attack you. To avoid any potential combat, finish her as swiftly as possible. You will be able to shift into a human once you overcome her. This grants you the ability to freely traverse human communities without fear of being assaulted, as well as the ability to trade with human merchants.
Rewards
The Power to turn into Human Form.
Structures:
Recipes:
Hunter's Cloak
Cloth
Cotton Yarn
That is all on Beatrice the Tailor location in V Rising. To know about our guide to the best base locations in V Rising or for more gaming guides, keep following Retrology.