Azure Striker Gunvolt 3 is out with fresh and new stunning features. Here is all the accurate information about Kirin that you have been looking for. Let's begin to read about the Azure Striker Gunvolt 3 Kirin guide to grasp every tiny detail.
Azure Striker Gunvolt 3 has surfaced on the Nintendo Switch and Xbox series recently. This 2D action-filled game with a story and adventure gameplay has made its entry in the series. The players can now switch between the two main protagonists: our hero Gunvolt and newbie Kirin. The player will have a thrilling main storyline going through stages and bosses. The Story Mode+ will keep the main storyline highlighted with new features like a new image pulse, Gunvolt's memories equipment, and collectibles summons. Also, you have 150+ varieties to collect.
Azure Striker Gunvolt 3 Guide: Kirin
The exciting story with Gunvolt's thunder strike moves and Kirin's light-speed sword strikes are appealing scenes of the gameplay. The crispy visuals, stunning light effects, and character's stories keep the thrill live throughout the series. This gameplay will soon be on Steam in winters this year. Till then, let's have a sneak peek at the character details of Kirin. Let's start.
Kirin: The New Protagonist of Azire Striker Gunvolt 3
The new character Kirin has many superpowers of talisman and sword fighting skill. She has fought with Gunvolt in battles in her raiju form. And that's when she split the enemies.
Talisman Power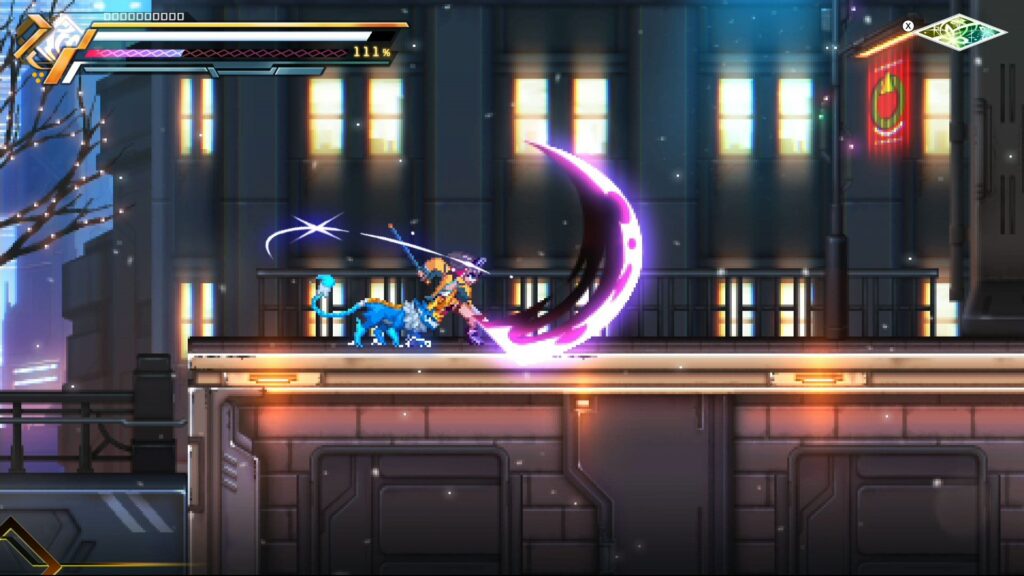 In the battles, she uses her talisman power on enemies and robots. Talisman power is her action attack skill. She weakens her enemies by throwing enchanted talismans at them. This marks the enemies to bound and seals them in it.
Once she seals them, they get become weak and are easy to get rid of. With Kirin's one sword strike, the talisman power will do its job and enemies are down.
Shadow Yakumo-style sword fighting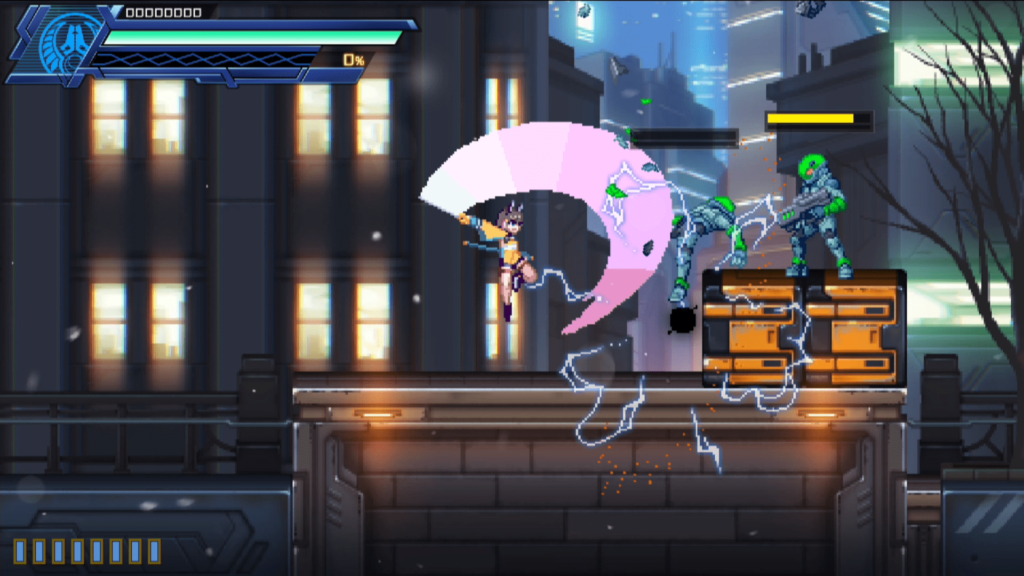 Kirin's sword fighting skills are exceptional. Her spectacular sword trick is the 3 combo slash. She strikes them with her hidden blade. She hits the targets and other enemies in her way.
Recover Talisman
You can throw the remaining talisman and recover them as well. They can be recovered quickly as it reloads.
Kirin's Techniques
Her peculiar technique is Arc Chain with three versions. A combination of powers gives her this amazing technique.
Warp Slash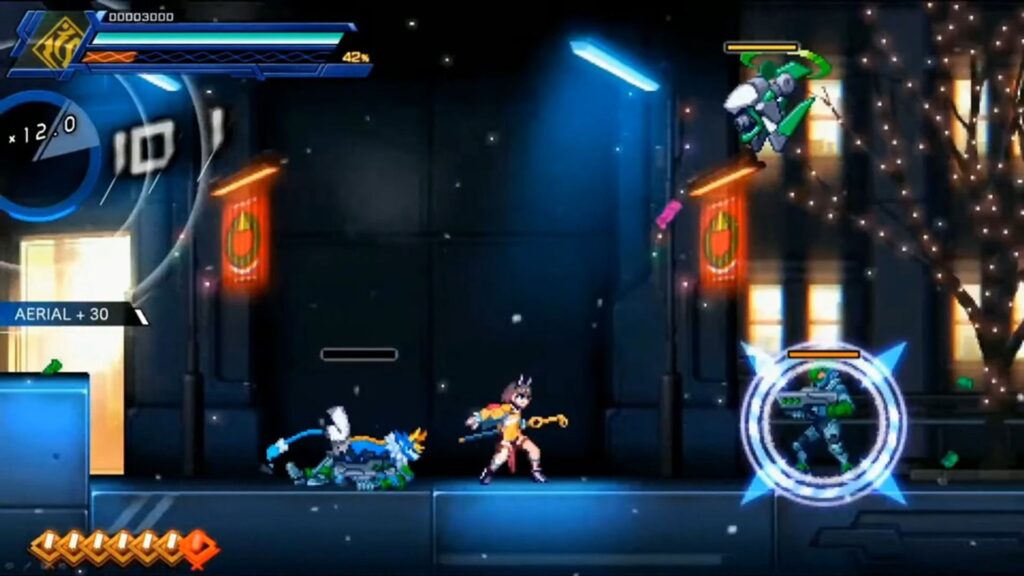 Combining the talisman powers and Gunvolt Septima with Kirin's sword strikes gives this deadly strike. Mark your target with a talisman. By pressing lash and slash buttons together, you can wrap them together and slash them quickly.
Shadow Yakumo flurry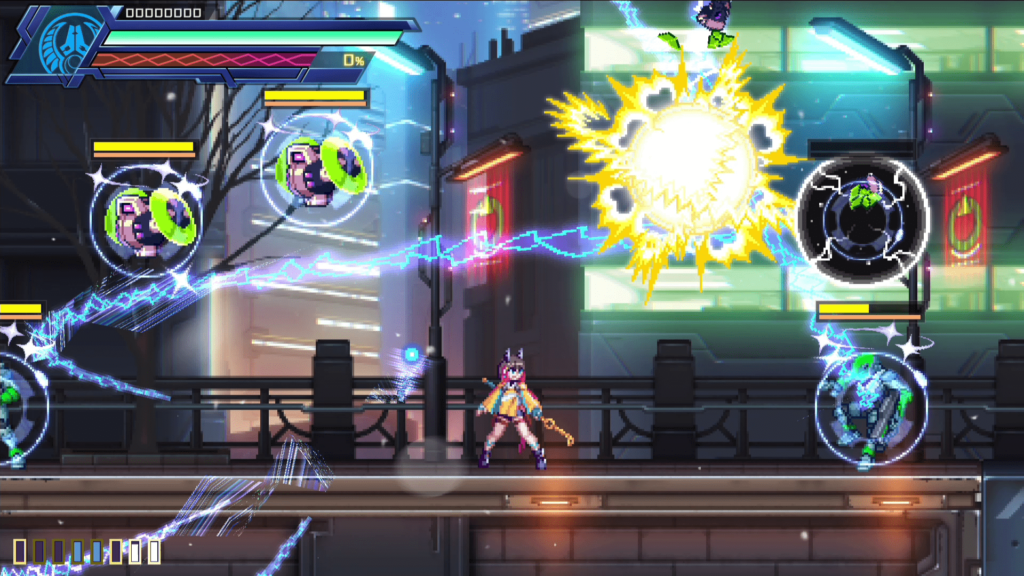 The advanced version of Arc Chain is this all-in-one wipe-off of all enemies. Kirin can wrap them all in one flurry of warps and slash them all with one strike. This way you can also gain extra Kudos.
Shadow Yakumo Layering
You have to power up your Arc Chain in this layering. The more talismans you use, the more damage you have to handle.
Kirin's Specials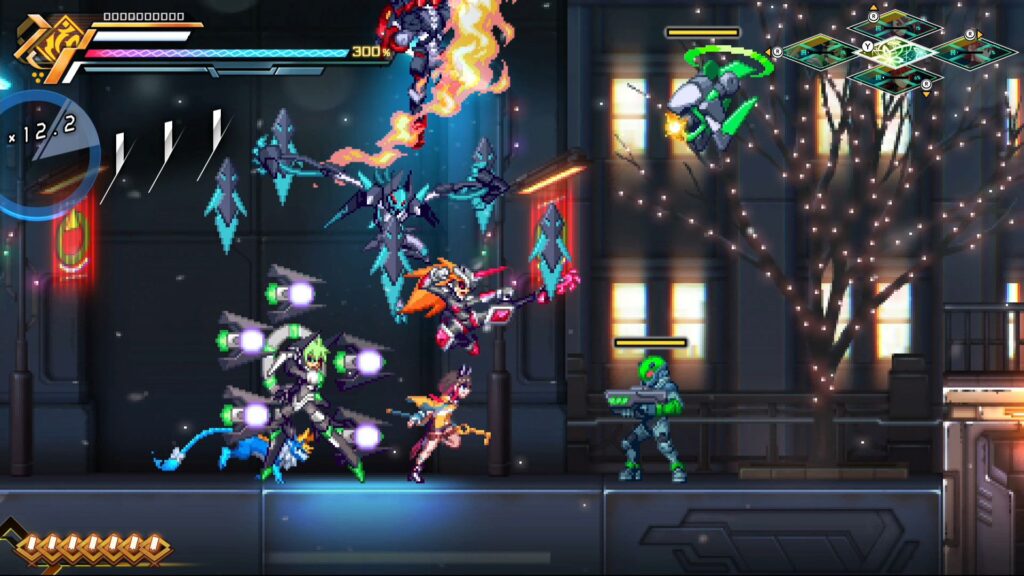 Kirin has numerous skill sets and sword techniques on hand. Shadow Yakumo had taught her this hidden specialty. She cuts the army of enemies with one strike. Her secret sword with the bloom of flowers wipes off the enemies. For her, this strike is just a glimpse of her sword strikes.
In the end, our new member of Azure striker Gunvolt 3 has various talents and fighting expertise. Kirin has hidden weapons and marvelous combat crafts. She is the battle priestess and has sword artistry to win battles. For other Azure Striker Gunvolt 3 news, check out the news page and learn more about it.