In this Azure Striker Gunvolt 3 guide we will be discussing Gunvolt's character, his abilities, techniques, normal attacks, and special attacks.
In 2014, the digital-only 3DS game Azure Striker Gunvolt launched the Gunvolt series. The youthful Adept Gunvolt's tale was continued in Azure Striker Gunvolt 2, along with that of his adversary Copen, in 2016. And now, in 2022, Azure Striker Gunvolt 3 officially continues where the first game left off.
The series' fast-paced 2D action gameplay gains a new feature with the addition of new protagonist Kirin who battles alongside Gunvolt. This allows players to switch between characters at any time. Players will also be happy to see the "Story Mode+" system back in action, where the game's missions feature interaction between the characters and a rich story.
There will also be more recognizable faces since "Image Pulses," a brand-new mechanism, lets players use historical figures from Gunvolt's history in battle. There will be about 150 different types available in-game.
Gunvolt's Character
Gunvolt became a "Primal Dragon" and has been imprisoned behind 1000 Glaives ever since. The Azure Striker has a unique dart rifle that enables him to precisely target adversaries with electric strikes while using "Voltaic Arts" to destroy them.
Gunvolt found himself unknowingly awakened to a new power beyond Septimas during his lengthy clashes with the Adept supremacist group "Eden."
Abilities
Shot Attacks/ Dart Gun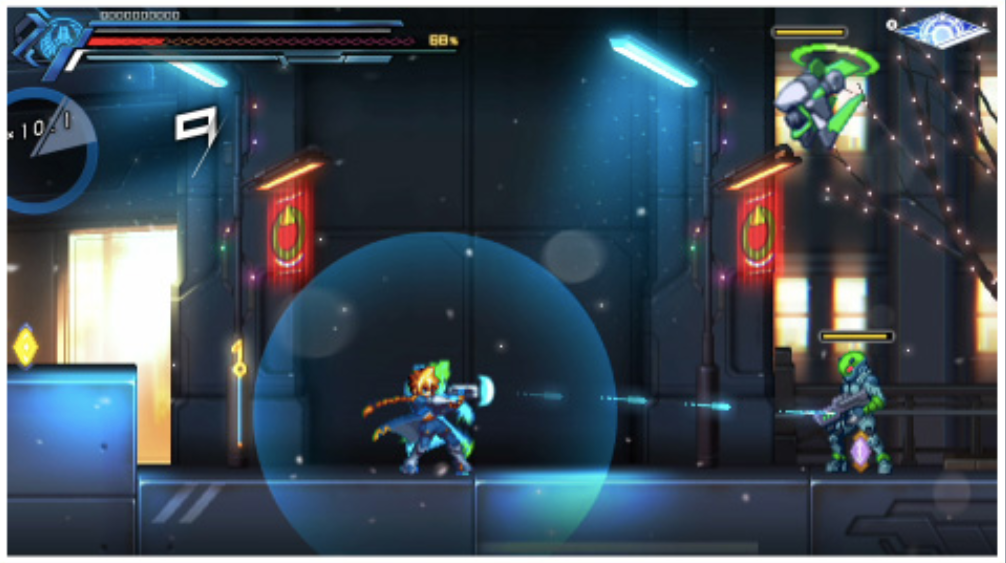 Gunvolt's dart gun is his most fundamental piece of gear. Although it doesn't inflict much harm, it does mark targets for lock-on strikes. He can fire darts quickly by holding the shoot button.
Electric Attack/ Flash Field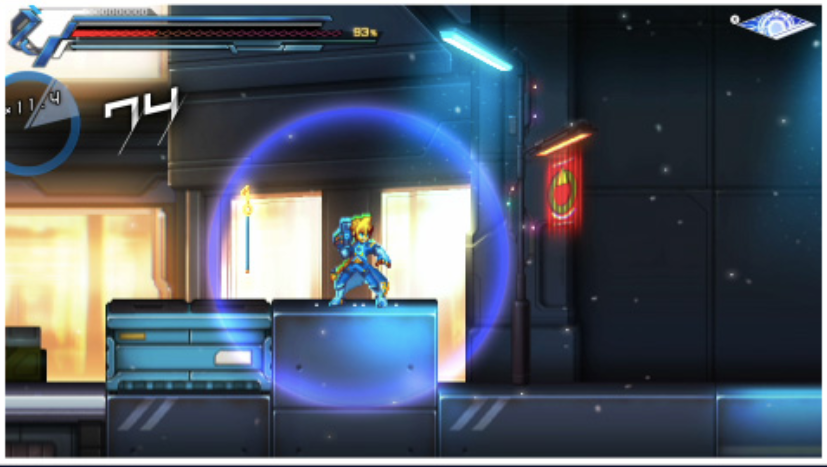 Gunvolt's Septima has the ability to project the Flashfield Barrier, a field that shields him from some attacks. As soon as Gunvolt gains access to his next level of strength, he unconsciously always projects a Flashfield Barrier.
Electric Discharge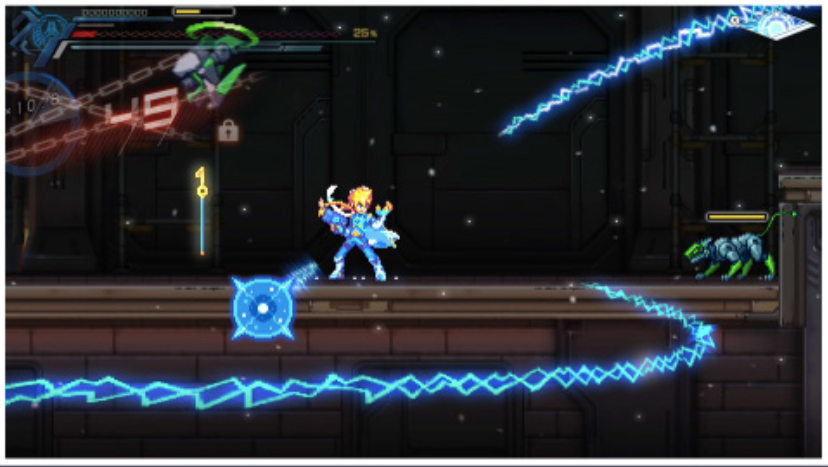 Gunvolt releases electricity, and when his Flashfield Barrier briefly vanishes, the energy becomes an area attack. However, when electricity is discharged without any locked-on targets, it will disperse without doing any harm.
Lock on Field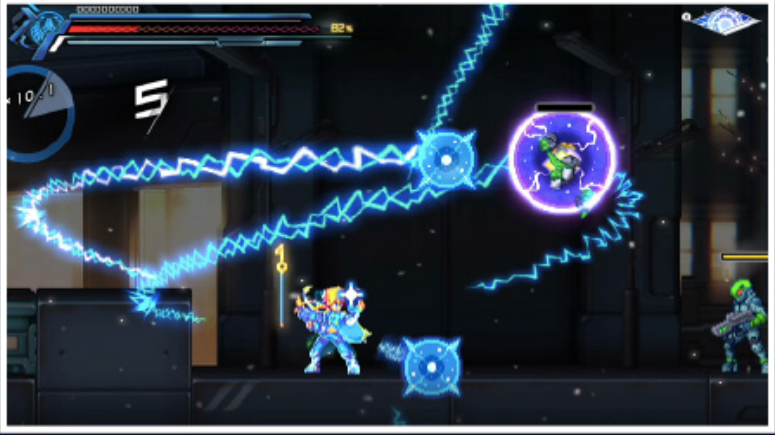 Gunvolt can latch onto his targets and discharge electricity to do devastating damage with pinpoint accuracy.
Targets with higher level locks are dealt greater amounts of damage by the lock on Flashfield.
Lock on Flashfield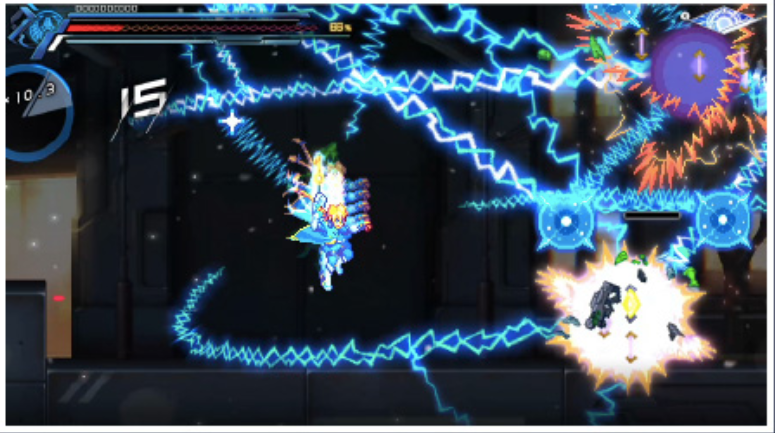 Gain bonus points by using the Lock on Flashfield to defeat several foes simultaneously.
Specials
Flashfield Barrier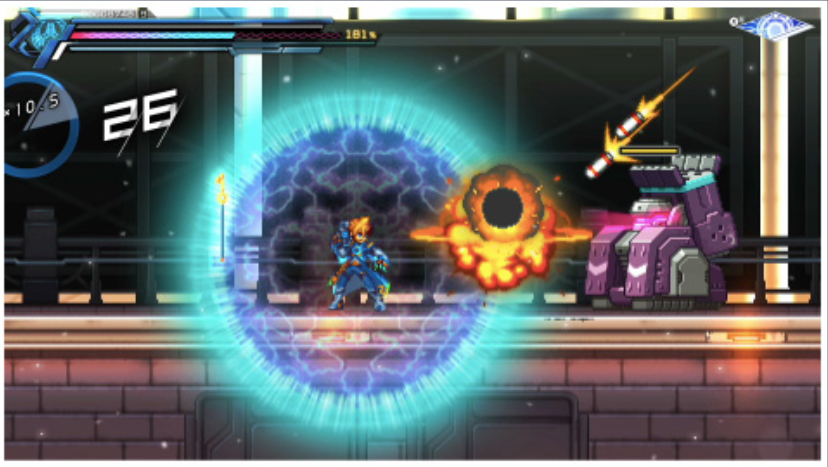 Certain attacks, such as rockets and other physical projectiles, can be prevented by the Flashfield.
Hovering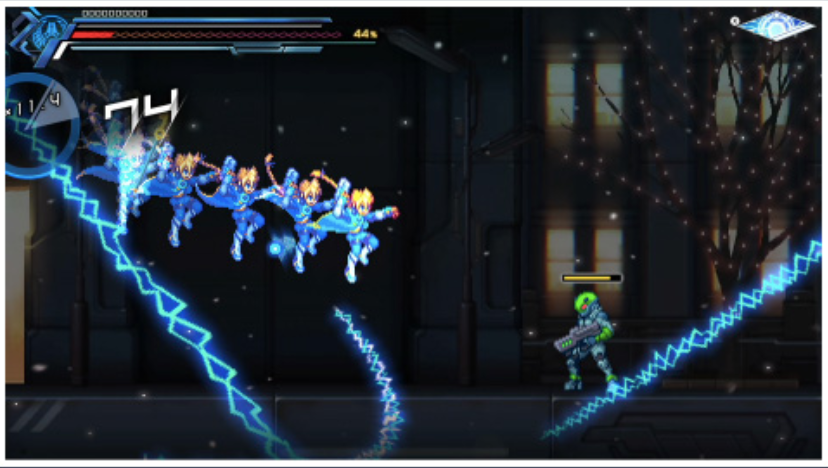 To halt Gunvolt's plummet, release electricity into the atmosphere around him.
Voltic Art/ Lightning Assault
In a lightning-fast movement, Gunvolt closes the gap between him and his target while raining down thunder on the opponent.
That concludes our main member of Azure striker Gunvolt 3 Gunvolt character guide. He has various talents and fighting expertise. He specializes in hidden weapons and marvelous combat crafts. For other Azure Striker Gunvolt 3 news, check out the news page and learn more about it.