Lost Ark's open-world offers many engrossing quests and activities for players to dive into. Anytime Anywhere is a roster task in Lost Ark where players have to collect pieces of information from prisoners that will help Nison free his daughter Kaithertz. In this guide, we will walk you through everything you need to know about the Anytime Anywhere quest in Lost Ark and how to complete it.
Free Prisoners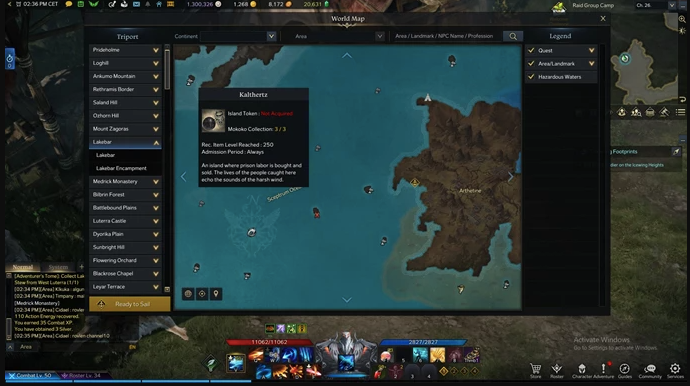 Head over to the servant market in east Kalthertz. When you reach there, you will have to release prisoners to get the pieces of information you require.
Pieces of information
You can free up to 5 prisoners a day and each prisoner might cost you around 300 or less. They will provide you with three letters (three pieces of information). You then will have to bring these to Nison.
Letter of Gratitude
After freeing the prisoners, you will receive some emails of chests. At Mail Carrier Troy, make sure to check the game inbox.
Look for the chest that contains the Letter of Gratitude. If you are lucky, these chests might have the information you need or they might just be some regular chests in the game.
Come back again
If you are unable to get your hands on all three pieces of information the first day, you will need to come back the next day, free the prisoners and go through the entire process again.
The game is pretty unclear about the number of prisoners you need to free in order to get all three pieces of information so make sure you don't overspend on the prisoners as you might have to repeat the process several times. Tread carefully!
Completion of the quest
Anytime Anywhere quest in Lost Ark will complete once you have gathered all three pieces of information required by Nison to free Kaithertz.
Hope this guide helps you complete the quest in no time. For more guides on Lost Ark and many more, follow Retrology.