Each level of Lego Star Wars: The Skywalker Saga has six Kyber bricks to find. One for finishing the level, three for filling the stud gauge all the way up to True Jedi, one for collecting all Minikits, and one for completing all three-level challenges. We'll show you how to earn all of the Minikits and challenges in our Battle of the Jedi Level Guide, as well as what characters you can unlock by completing the level The Battle of the Jedi in Episode II.
Minikit 1/5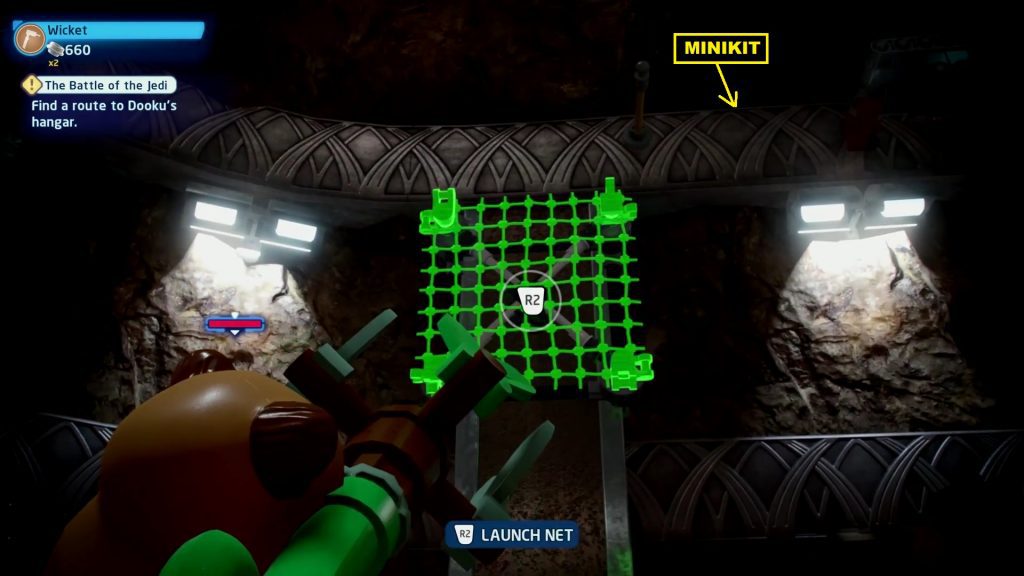 This one may be found in the first room of the level. As demonstrated in the image above, use the Net launcher on the X Wall. Then, to reach the platform at the top, climb up the wall and swing on the rod. You may grab the Minikit from there.
Minikit 2/5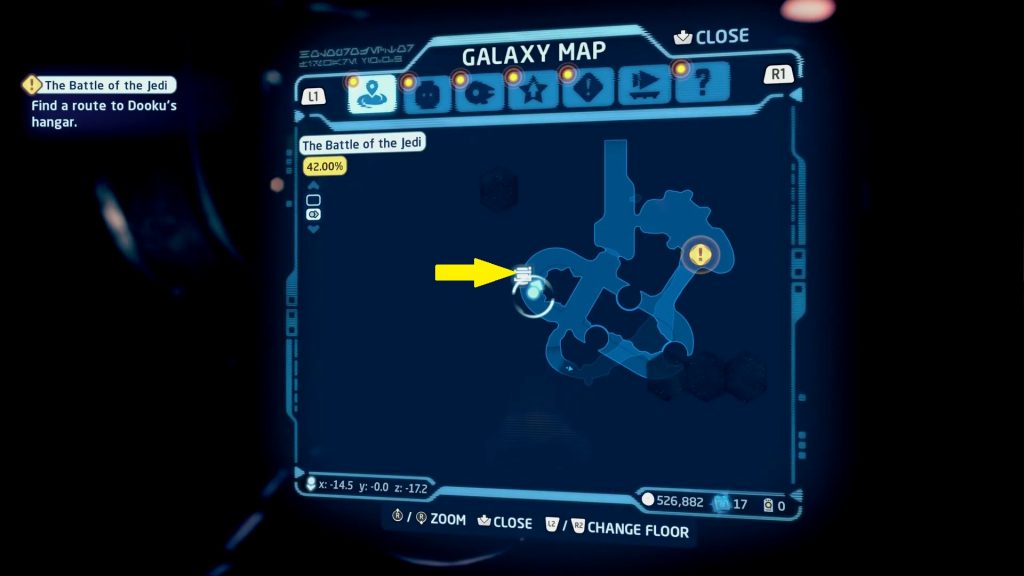 In the second region of the quest, go to the place highlighted in the photo. To obtain the Minikit, you must destroy the golden brick as seen in the second image. To demolish the brick, switch to a Bounty Hunter character.
Minikit 3/5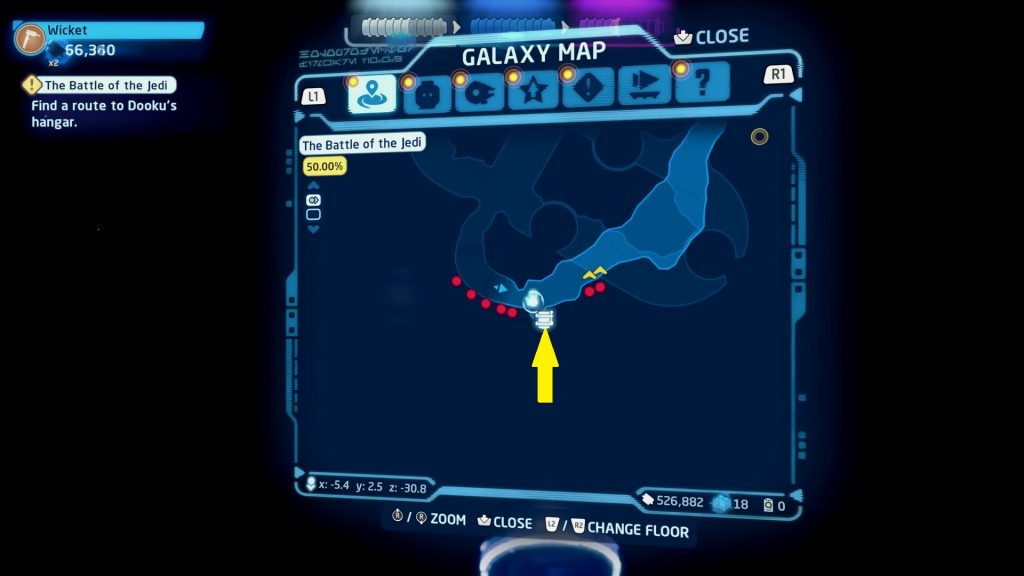 Enter the cave of darkness. After mounting the steps, look to your right for a cracked wall, as shown in the images. Break the wall with the Breaker Blaster to obtain the Minikit.
Minikit 4/5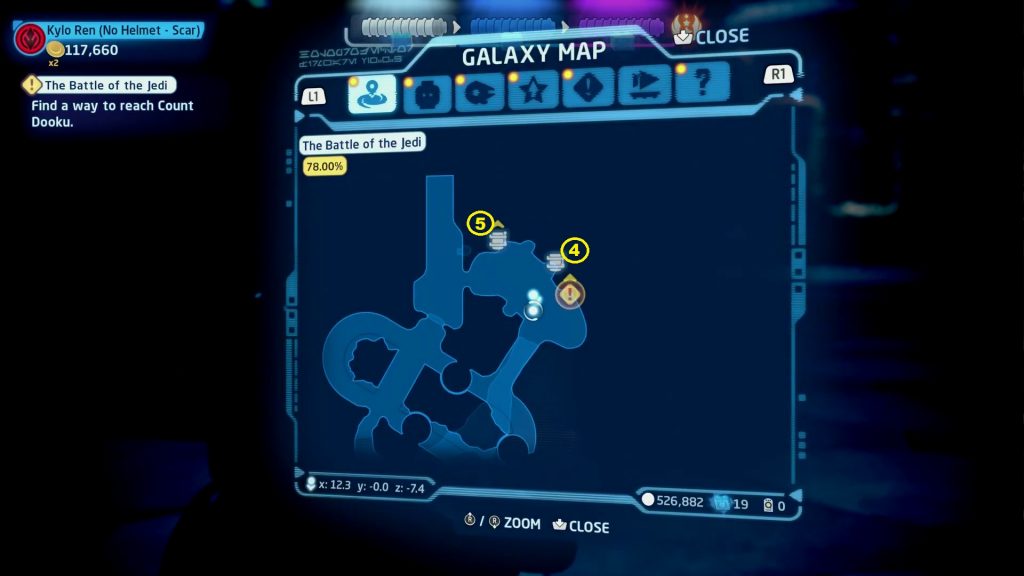 You'll find Minikit #4 in the room where you eventually catch up with Dooku. The Minikit's location can be seen in the images. To get the Minikit, you'll have to move some crates.
Minikit 5/5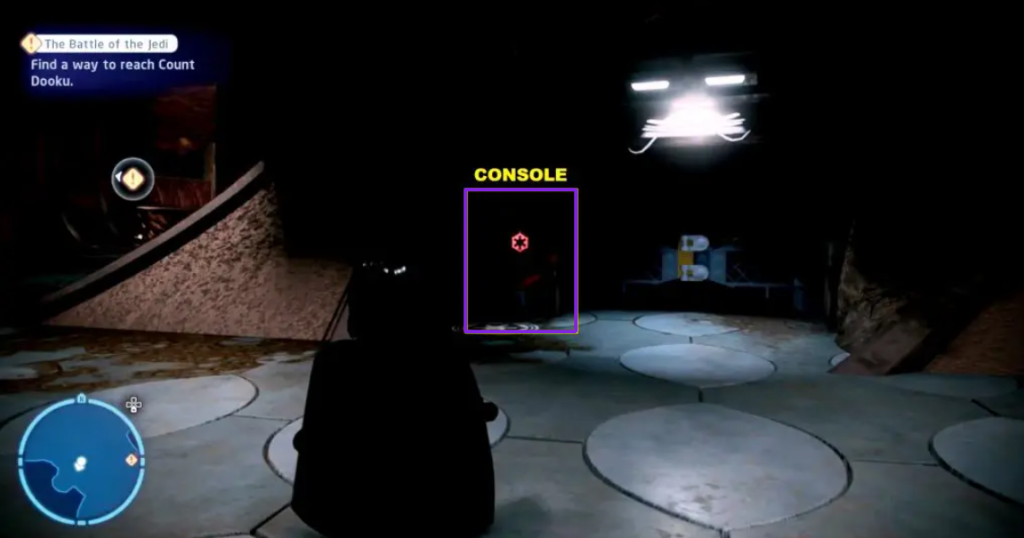 Interact with the console at the location highlighted on the map above to obtain this Minikit. Four Geonosians will spawn when you solve the console problem, as shown in the second image below. To obtain the Minikit, defeat them.
All The Battle of the Jedi Minikits locations is now complete. We've covered Minikit locations from all across the game, so if you're having trouble with a particular level, head over to Retrology for help.