Getting all of the Minikits in each level might be challenging at times. You don't have to be concerned if you're having trouble finding all of the Minikits. Because we'll show you where to find all of the Hunk of Junk Minikits in Lego Star Wars: The Skywalker Saga in this step-by-step guide. Each level has roughly five Minikits, and completing the level with all of them will let you unlock the Millenium Falcon. So, without further ado, let's get down to business. The Petranaki Panic Station Level is a short level in which you must battle Nexu, Reek, or Acklay. This guide will show you how to complete the Petranaki Panic Station objective by collecting all of the Minikits.
Minikit 1/5
Mini castles on the ground can be found in the arena. To gain the first Minikit, destroy 5 of these castles.
Minikit 2/5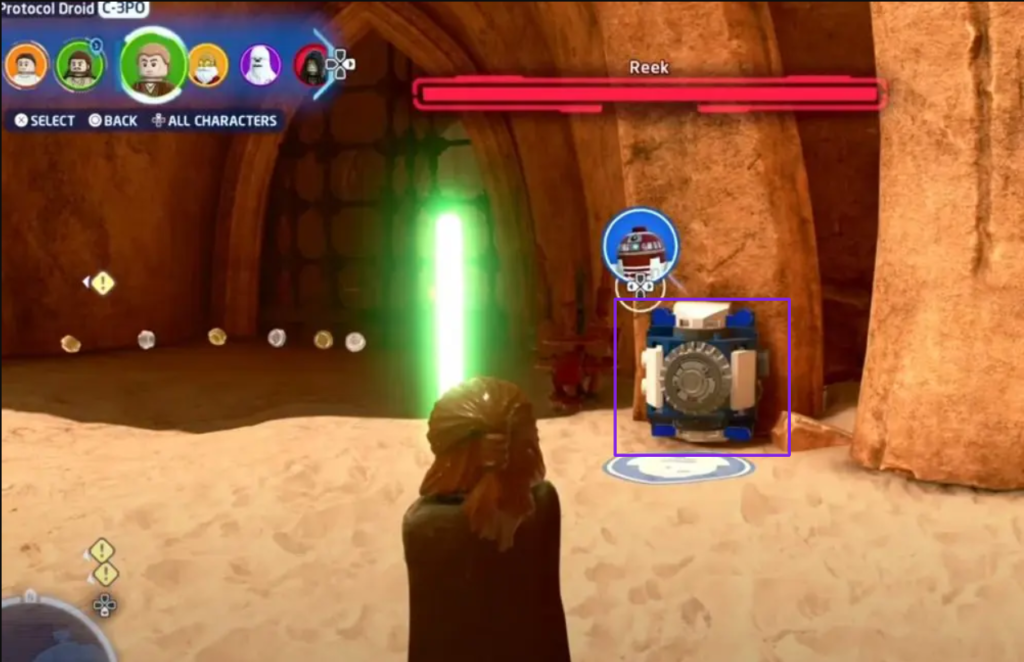 To unlock the gate, use R4-P17 and the computer. Behind the gate will be the Minikit.
Minikit 3/5
To destroy the brick, go to the left side of the arena and use the Breaker Blaster on it. The Minikit will be kept within the confines of the room.
Minikit 4/5
Change to Stormtrooper and proceed to the Gate brick's location. To get the Minikit inside, use a grenade to destroy the brick.
Minikit 5/5
On the ground, there will be a green structure to which you can hurl a grenade. Make a tower out of it. The arena is littered with green targets floating in the center. You'll get the fifth Minikit if you shoot 5 of these green targets.
These are all Petranaki Panic Minikits in Lego Star Wars: The Skywalker Saga. To know about All Stay on Target Minikits or more Guides, keep following Retrology.