Genshin Impact is an open-world action and adventure RPG developed by Hoyoverse. The game is packed full of different interesting characters, areas to explore, puzzles, and an exciting story. In the special program, the new region along with the new characters in Genshin Impact was introduced.
After teasing the nation for a few weeks, they finally revealed the vast upcoming region in the special program. This region is bringing with it never before-used element, Dendro. And the first ever released Dendro characters, Tighnari (5-star) and Collei (4 Star).
Another character joining Genshin Impact is Dori (4-star). Now let's get into the details of these characters and the banners they will appear on.
Tighnari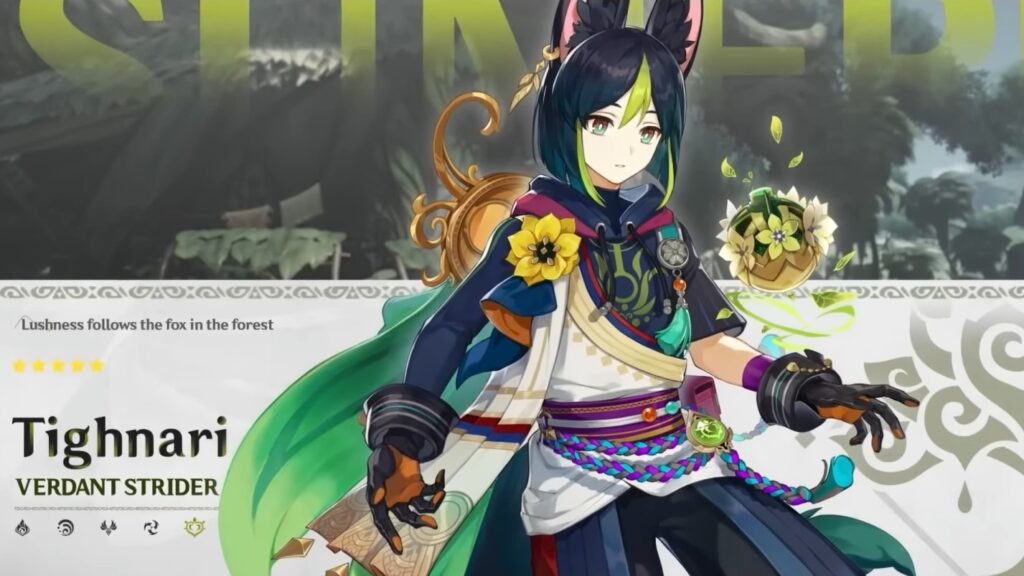 Tighnari is a 5-star Dendro Bow wielder. He is a forest watcher in Avidya Forest in Sumeru. So far the following details of his kit are available:
Khanda Barrier-Buster (Normal Attack): Has two Charge Levels and can be charged to fire a Wreath Arrow, which will generate homing Clusterbloom Arrows after hitting.
Vijnana-Phala Mine (Elemental Skill): Creates a Vijnana-Khanda Field that creates mysterious illusions that taunt opponents, and decreases the charging time for the next three Wreath Arrows.
Fashioner's Tanglevine Shaft (Elemental Burst): Fires a great number of homing Tanglevine Shafts. These Tanglevine Shafts will create secondary shots after hitting.
Encyclopedic Knowledge (Passive): Displays the location of nearby resources unique to Sumeru on the mini-map.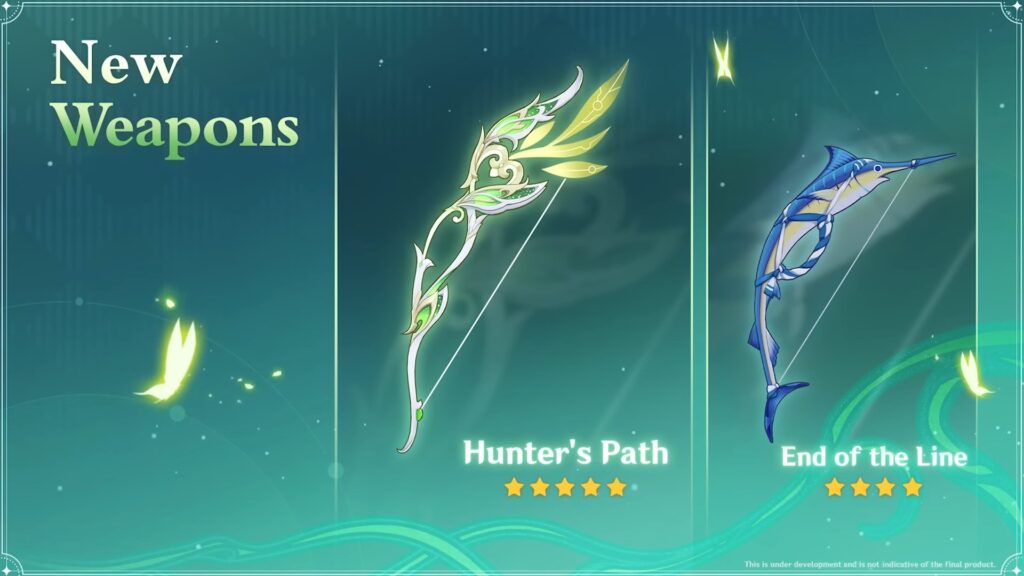 His best-in-slot weapon is assumed to be the weapon running alongside his banner, Hunter's Path.
Collei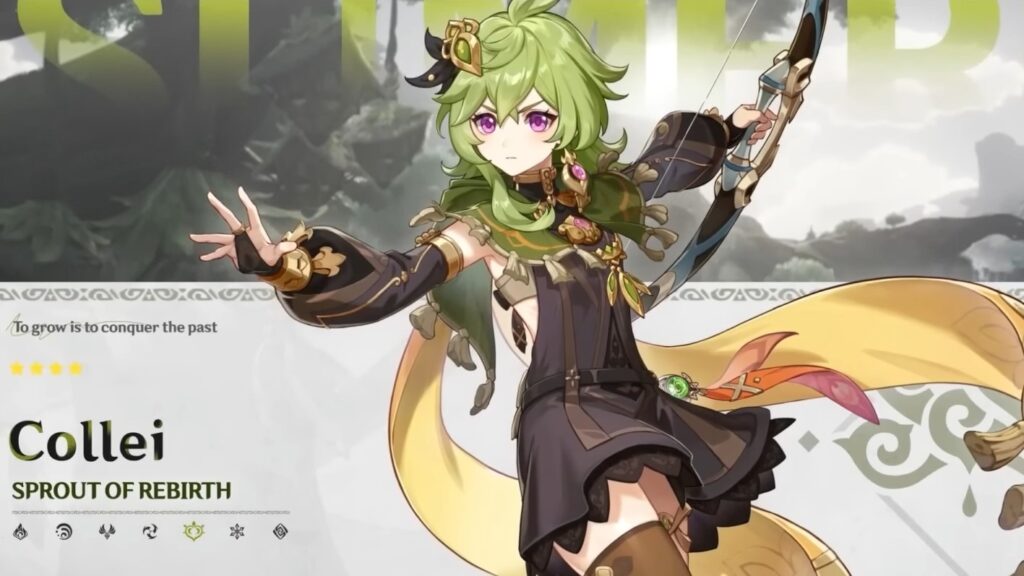 Collei is another Dendro Bow wielder. She was one of the main characters in the official Genshin Impact manga released 2 years ago. Currently, she is a trainee ranger under Tighnari.
Floral Brush (Elemental Skill): Throws out a Floral Ring that will deal Dendro DMG to opponents as it flies outward and back.
Trump-Card Kitty (Elemental Burst): Summons a Cuilein-Anbar doll to go jumping around a certain area, dealing Continuous Dendro DMG to opponents within it.
Gliding Champion of Sumeru (Passive): Decreases gliding stamina consumption for your own party members by 20%.
Not stackable with Passive Talents that provide the exact same effects.
Dori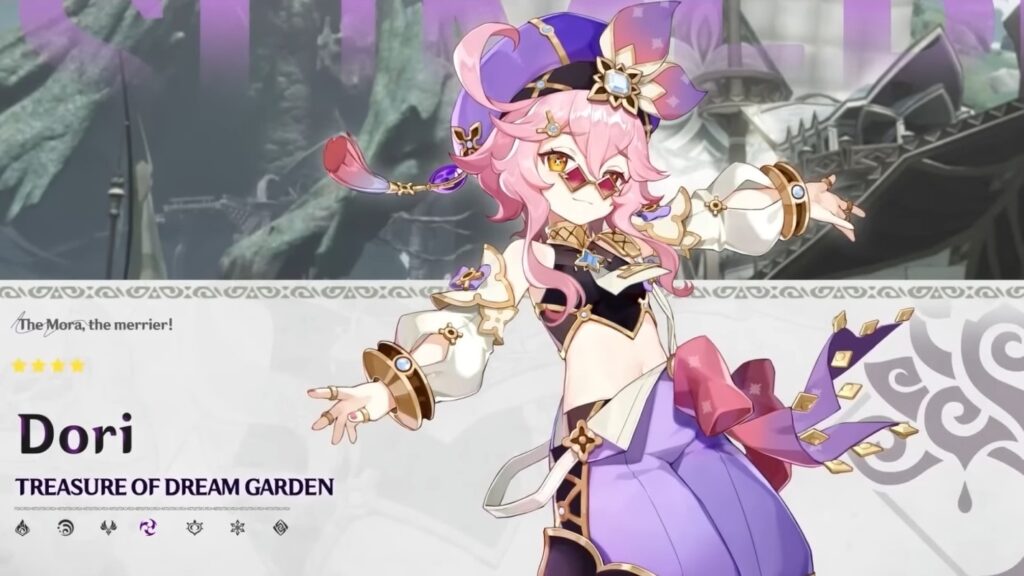 Dori is a 4-star Electro Claymore wielder. She is a merchant in Sumeru who has the ability to get her hands on anything.
Spirit-Warding Lamp: Troubleshooter Cannon (Elemental Skill): Fires off Troubleshooter Shots. Upon hitting opponents, creates two homing After-Sales Service Rounds.
Alcazarzaray's Exactitude (Elemental Burst): Summons a Jinni that can connect to a nearby character, constantly regenerating their HP and Energy. When the connector between the Jinni and the character touches opponents, it will deal Electro DMG to them.
Unexpected Order (Passive): When Dori crafts Character and Weapon Enhancement Materials, she has a chance to refund a portion of the crafting materials used.
3.0 Character Banners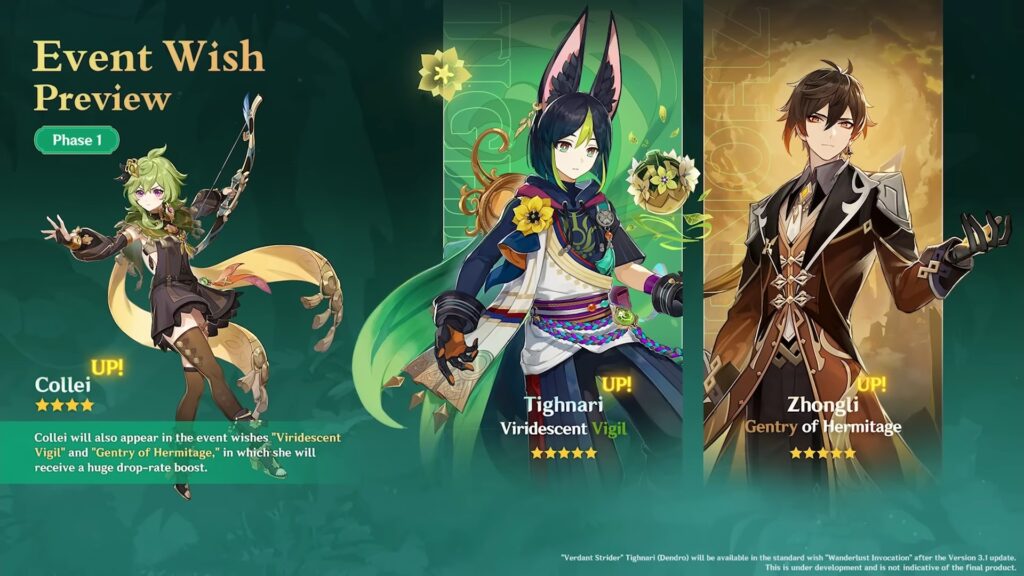 The first half of 3.0 will have Tighnari and Zhongli (5-star Geo Polearm) running alongside each other. Moreover, Collei will be available on both of their banners.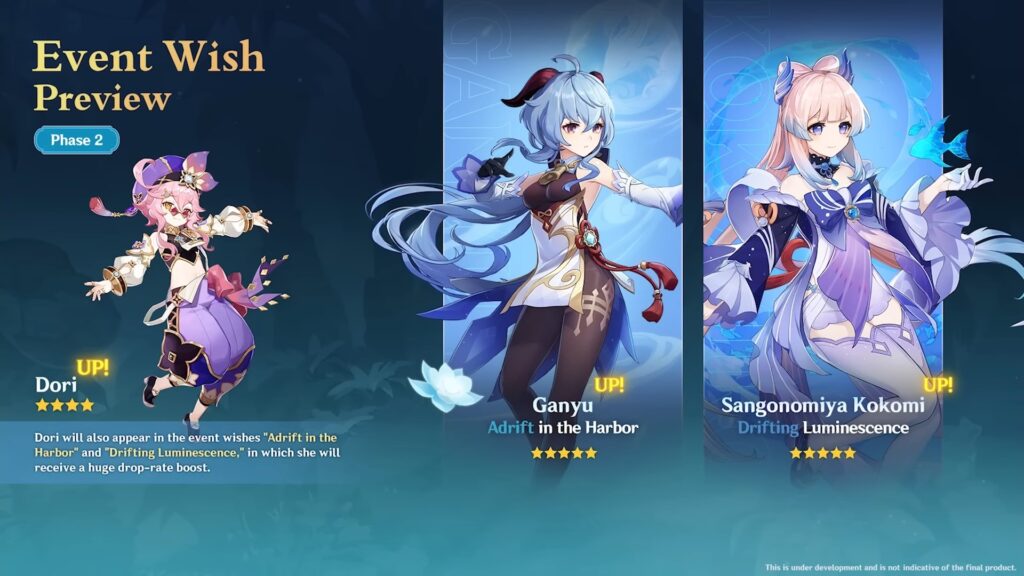 On the other hand, the second half will have Ganyu (5-star Cryo Bow) and Sangonomiya Kokomi (5-star Hydro Catalyst). Furthermore, Dori will also be available on their banners.
This is the second time a patch will be having four individual 5-star character banners, the first time being during Lantern Rite. Additionally, this patch will end a week earlier, as will the next two patches after it (3.0 – 3.2). This is probably to make up for the long patch in 2.6.
The ascension materials of the new characters are not known, but we can assume they will use materials from a boss coming in Sumeru to level up.
That's all for the upcoming new characters in Genshin Impact. Moreover, you can also check out all the Shrine of Depth locations in Mondstadt. For more gaming guides, stay tuned to Retrology.