After 24 hours of its release Lost Ark became the second most played game on Steam. It was released in South Korea in December 2019. However, it got released in North America, South America and Europe on 11th February 2022 published under Amazon Games. The game also won 6 game awards in multiple categories at the Korea Game Awards.
Alakkir Island in Lost Ark appears only a few times during each day and the night cycle. This guide will tell you about the quests available here and the Mokoko Seed location. We will also tell you about the cooperative quest where you will face the Chicken Boss. Previously we have covered Guide about Lost Ark Carrot and Stick quest so be sure to check that out as well.
Where to find the Alakkir Island in Lost Ark
At the left of Arthetine, you will find the Chicken Island, Alakkir which appears only a few times a day. You will have to press G once the island appears out of the water to get on the Island.
Cooperative Quest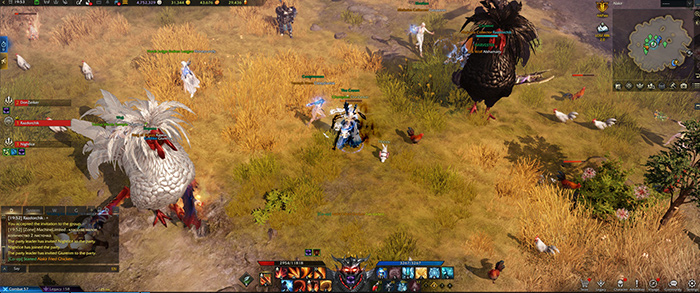 The Cooperative quest requires you to fight three big chicken bosses. Firstly, you will see two chicken bosses. One chicken boss is white and one of them is black. When you finish one of them, you will encounter a golden chicken boss. The golden chicken spawn is a little hard to defeat as it takes reduced damage while either the black or white chicken boss will still stay alive. Try to have these bosses die around the same time. Around 5 or 10 health the golden chicken will transform into small chickens and you have to live until the transformation runs off. You can trade the golden chicken boss's feathers for a Rapport item at the Island's vendor.
How to start the Terrifying Chickings Quest
To start the Terrifying Chickings Quests in which you will face black and white chickens and then a golden chicken head to the exclamation mark on the map. You will find an NPC named Shandars. You will need to interact with the NPC to start the quest.
Mokoko Seed Location
Mokoko Seeds are like currency in the game that you can exchange for expensive gears and items.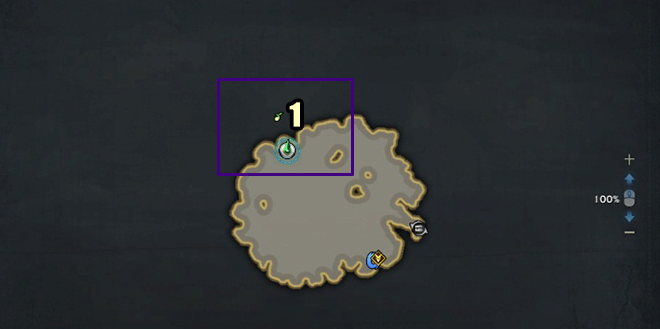 Go to the location marked on the map above and look for a wrecked ship at the very edge of the island. You will find the Mokoko seed at the left of the wrecked ship.
This is all that you need to know about Alakkir in Lost Ark. We cover a lot of gaming and guides so be sure to check those out as well. For more content like this keep following Retrology.