A Plague Tale Requiem has challenging but captivating gameplay and a compelling narrative that makes you complete as many stages as you can. At this point stage, not only are the rats attacking Amicia and Hugo continuously but so are human adversaries. Amicia will have to face off against The Beast, a challenging boss, at one point in the game. Here's how the Beast boss from A Plague Tale: Requiem can be defeated with the equipment and tricks which can be used.
The beast seems like an intimidating boss but he isn't if you know how to trick him. You can easily defeat him in a matter of seconds. The only thing you need is two to three successful shots and he's down.
How to defeat The Beast
From the start, keep in check that you are a good distance away. This is really easy to do as the beast is really slow. Just move around the area choosing the path behind the boxes as your path.
As you cannot attack him straight on, you'll need to use some tricks.
Lead him to the place where you can attack him easily from behind the boxes.
Pick up vessels and items scattered around the area which can come to your use later.
Now use the tar pot and throw it at it. Once you throw it, it will be caught on fire. This will give you plenty of time to attack him.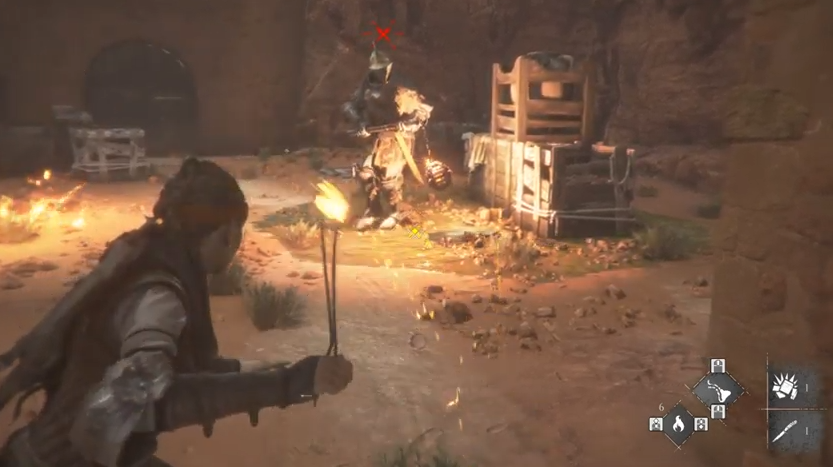 Make sure the marker is on him before you launch it. Attack him with your arrow or anything else you have on you.
Once he is stunned, go behind and point for the armor connector. The yellow marker will point it and then attack him. This will take off his armor and make it easier for you to attack his next round.
If for some reason, you missed it, you can use the fire trick again and try hitting him again.
Next, you'll need to block his vision for a kill shot. Spot a pot of ashes/black sand which would be something like the one in the above photo.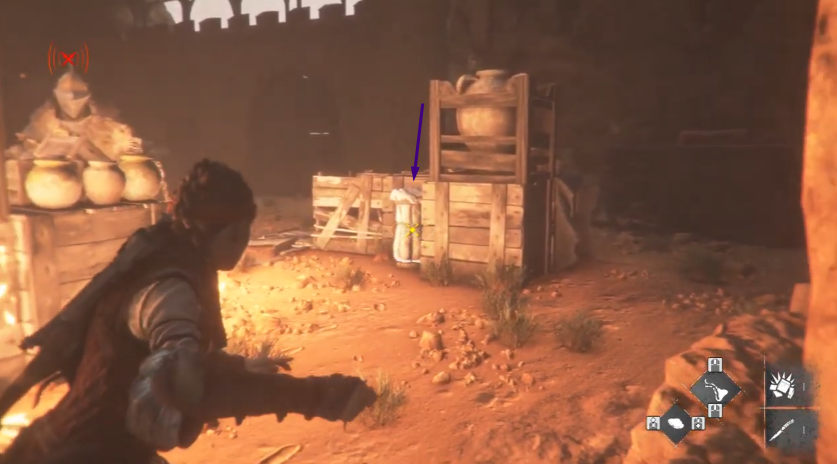 Hit it and it will release smoke, making the Beast unable to react for a while. Go around him and hit him in the back. As now he doesn't have his armor, he will get wounded easily.
If you see a green marker, understand that this is the final blow and launch the arrow at the marker.
Finally, land a final blow on him with your arrow. You can also use fire to completely defeat him as he will be caught on fire and die eventually.
And that's how you can defeat The Beast Boss of A Plague Tale: Requiem. Hopefully, this guide helped you with the fight. Check out A Plague Tale: Requiem guides for more help along the way.